Technical facts:
Size: 28 x 33 x 7 cm
Material: PUR polyester
Weight: 360g
Window material: shock- and frost-resistant custom panel
Savotta Map case 5 is a map case indeed, because it contains two separated map pockets, of which both can contain one same-sized map. Map case 5 is highly suitable for a situation where a hiker needs a large- and a focused map view at the same time of the certain area. This map case also contains one equipment pocket for instance for a compass. Map pocket's window is made out of shock- and frost proof material.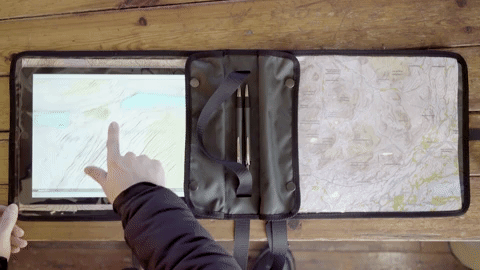 Key Flag product
This Finnish Key Flag product is partly manufactured on our factory in Estonia, however more than 50 % of its work is made in Finland.